Dewatering Box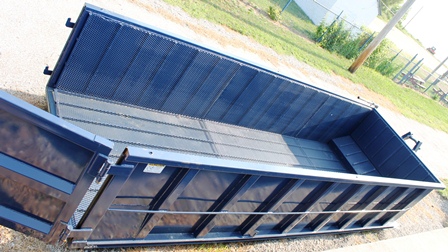 A Dewatering Box is a unique, easy way to efficiently seperate water from sludge and slurry. Perfect for a non-pumpable dewatering situations, Sewer and other cleanouts.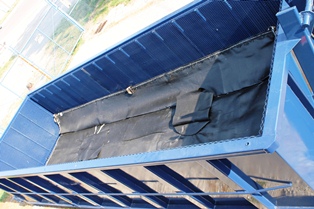 Sludge Dewatering Box Theory

For many years, liquid waste generators have been drying sludge using Drying Beds and Belt Press Technology or others. Over the years many producers have found the advantages of using a Gravity Separator - more commonly known as a Sludge Dewatering System. These units are superior to drying beds and have advantages over other technologies as well.

Dewatering System Operation

Liquid Sludge is pumped through an inline static mixer where it is blended with polymer. From there the sludge/polymer mixture continues into the Sludge Dewatering Unit. The same pump is utilized since mixing occurs on the fly and in-line. Once in the Dewatering Unit, solids are dewatered in a predetermined period of time. In a properly designed Dewatering System, 60-70 percent of free water should have drained within a matter of minutes if the flow rate, polymer, and filler media are properly mated during the design phas. In many applications, solids will reach a dryness of 12-20 percent within 18-24 hours. Solids of this dryness should easily pass the Paint Filter Test. Once dried to the operator's satisfaction, the Dewatering Unit is picked up by a standard Roll-on / Roll-off truck and taken to the local beneficial use site or landfill.
Advantages of using a Dewatering Box
► Easy to use- No Mechanical Moving Parts
► Provides Very Clean Filtrate
► Dryer solids for disposal
► Compliance with pain filter test